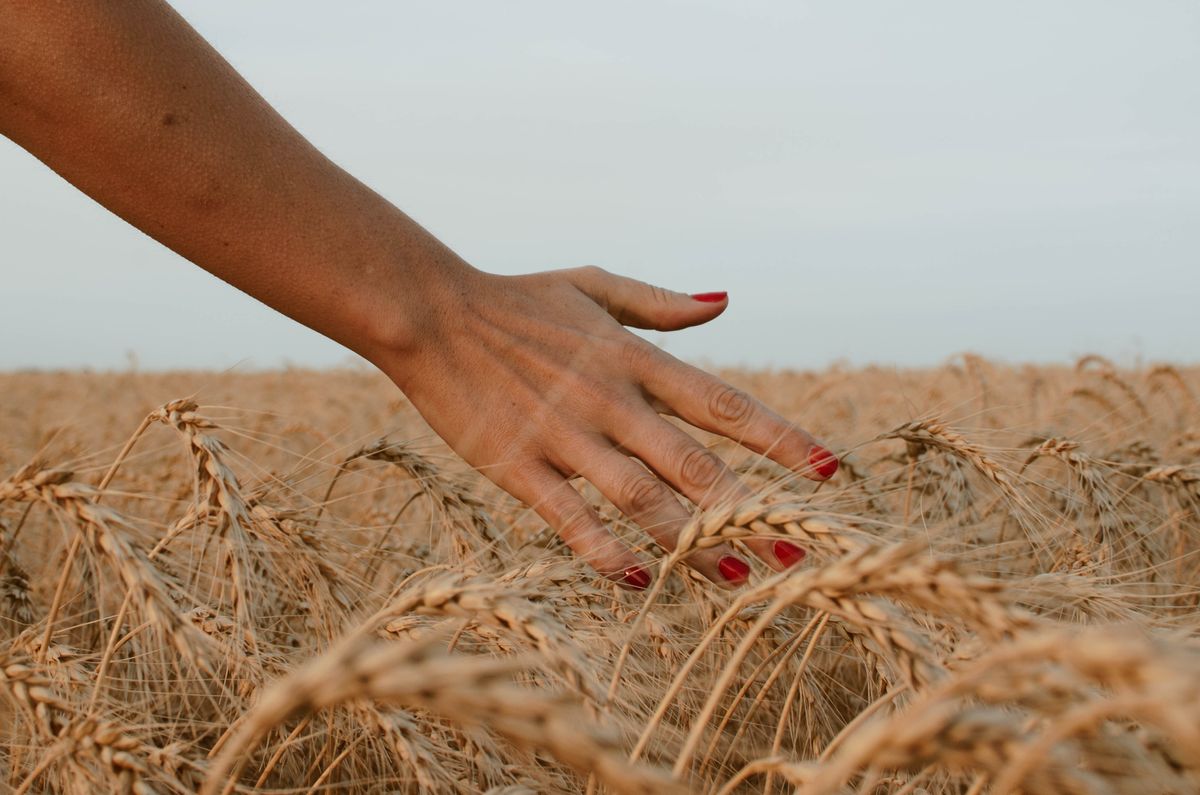 OUR NAIL CARE PHILOSOPHY
At Herdis, The Salon we believe that nail care is part of a balanced, healthy lifestyle. Our trained nail technicians are experts in helping you achieve your goals – whether it's the perfect no-chip red or healthy aging concerns like hyper-pigmentation. Using the latest innovations in nail and skin care paired with luxurious and efficacious products from FarmHouse Fresh, our team will customize a nail regimen that suits your needs.
Ask our Guest Service Experts about adding a mani or pedi to your hair color service!
All first-time clients will receive a 5 minute nail consultation. We recommend working with your nail technician to build on our core manicures & pedicures, adding customized treatments that will help you achieve your goals.
NAILED IT
Signature Manicure (starting at $34)

Choose from our seasonal selection of FarmHouse Fresh Manicures and we will include nail shaping, exfoliation, massage, and your choice of nail color.

Gel Manicure (starting at $44)

Upgrade your manicure to an Essie Gel manicure and experience long-wear that doesn't chip!

Signature Pedicure (starting at $44)

Our Signature Pedicures are hands down the best in Northampton! Choose from our seasonal selection of FarmHouse Fresh Pedicures and enjoy a relaxing, aromatherapeutic experience.

Spa Pedicure (starting at $64)

Add a honey heel glaze and rejuvenating leg mask with extended massage and it's pedi's from heaven!
NAIL SERVICE ENHANCEMENTS
Paraffin Treatment $8

This warm, aromatherapy moisturizing treatment is the perfect escape from dry, seasonal skin. Relax while we immerse your hands and/or feel in warm paraffin wax.

Honey Heel Glaze $10

This divine honey-based moisture serum seals in moisture and brings rich color back to tired feet. The finest of moisturizing elements have been incorporated from genuine honey, and aloe leaf juice to pineapple and papaya fruit extracts. Honey Heel Glaze is ultra-smooth, non-greasy, and addictive in every way.

Extra Massage $10

Ok – so who DOESN'T want this service enhancement? 10 blissful minutes of Swedish massage on hands + arms or feet + calves… yes please!

Collagen Hand Treatment $5

Infuse hands with a powerful dose of natural collagen to promote healthy aging, plump skin and reduce the appearance of uneven skin tone.

Hand + Foot Renewal $10

An enriched, moisturizing treatment for dry, cracked and chapped skin on hands and feet. This calming and healing treatment features Farmhouse Fresh's honey heel glaze, aromatherapeutic oils and warms towels.

Therapeutic Leg Mask $10

Promote healthy circulation and vein health with a custom therapeutic leg mask from Farmhouse Fresh.