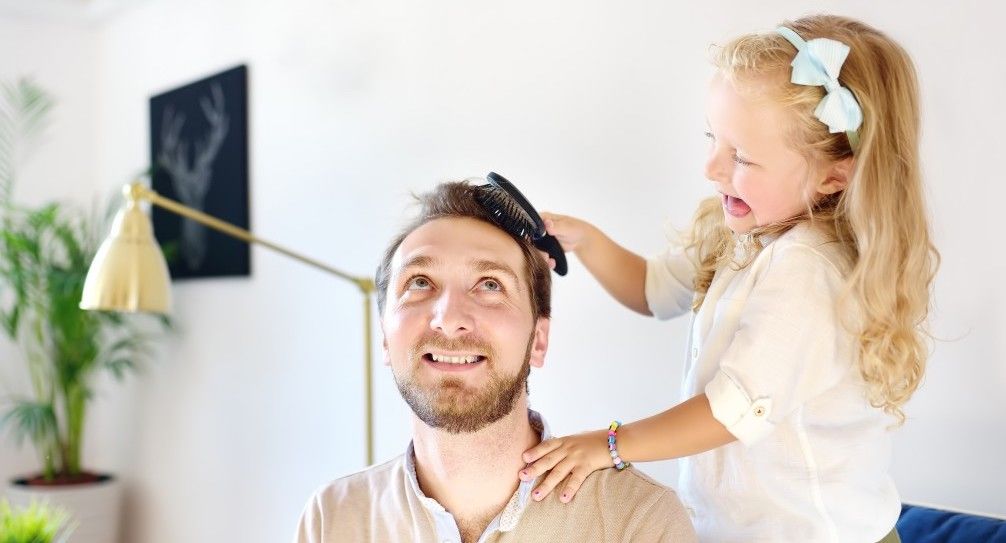 CANCELLATIONS

With consideration of all our guests and our service providers, we have implemented a 24-hour cancellation policy. Any reservation cancelled or rescheduled within the 24-hour window will result in 25% of the service & time being charged to the guest. No call / no show reservations will be charged 100% the services and time reserved.

RETURNS & EXCHANGES

We offer full exchanges on all products. If for any reason you are not satisfied with your new product we will exchange it for something that better suits your needs. Returns on hair care products will be given full credit towards the purchase of another product or the full value in a gift card. Returns on hairdryer, curling and flat irons must happen within 14 days. Returned items must be in original box. We can not offer a return or exchange of custom ordered hair extensions.

SERVICE ADJUSTMENTS

Our goal is that you love your look - period. Guests may contact us within 3 days of their service(s) for any changes that they require. We do not offer refunds on services, but we are happy to make things right for you within 7 days of the original service. If you request/require an additional service to achieve your desired look - and you did not originally receive that service - you will be charged full price for the service.

CHILDREN & PETS

For everyone's safety please do not bring pets or children under the age of 6 years with you to your appointment. During enhanced social distancing, children who are not receiving services are not allowed in the salon.

METHOD OF PAYMENT

We accept cash, checks and all forms of credit cards.

SOCIAL DISTANCING

In accordance with Local mandates, our mask policy has been lifted. The comfort and safety of our guests and staff is of utmost importance to us. If you would like to inquire about a private salon experience, please call us at 413.586.0088.
PRIVACY POLICY
Herdis the Salon ("Herdis") knows that you care how information about you is used and shared, and we appreciate your trust that we will do so carefully and sensibly. This Privacy Policy covers the information practices of user interaction on our main website http://www.herdisthesalon.com. For privacy information on our affiliate e-commerce website at https://shop.saloninteractive.com/store/HerdistheSalon please click here.
By visiting herdisthesalon.com or our other client sites, you are accepting the practices described in these Privacy Policies.
herdisthesalon.com may contain links to third-party websites. Herdis is not responsible for the information practices or the content of such third-party websites. We encourage you to review the privacy policies of third-party websites to understand their information practices.
Information We Collect
Herdis offers a variety of products and services that are together referred to as "the Products and Services." If you choose to use the Products or Services, we may require you to provide contact and identity information, billing information, and other personal information as indicated on our user interfaces, including on herdisthsalon.com. Once you register on herdisthesalon.com, you are no longer anonymous to us.
We collect and store the following information:
contact information, such as your name, company name, address, phone number, and email address;
financial information;
automatic information, such as computer sign-on data, browser type, browser language, statistics on page views, traffic to and from our user interfaces and ad data. Like many websites, we use identifiers such as "cookies" and Web beacons to obtain this automatic information.
other messages, including your correspondence with us. Our communications will include notices about your account (for example, change in password or payment method, confirmation e-mails and other transactional information) and information concerning or related to our service. These communications are part of your relationship with Plum. If you do not want to receive our emailed newsletters, other promotional announcements or non-transactional communications, simply give us a call, or drop us an email with your request. We also include instructions to unsubscribe in the body of all email notifications; and
general information regarding the Products or Services that you have registered to receive.
We do not store the following information in the regular course of our business:
Our Use of Your Information
We use your personal information to:
provide and improve our Products and Services;
resolve disputes, calculate and collect fees, and troubleshoot problems;
verify users' identity and the information users provide;
encourage a safe online experience and enforce our policies;
customize users' experience, analyze site usage, improve and measure interest in our services, and inform users about services and updates;
communicate administrative announcements when we need to provide users with information that may affect their use of Products or Services;
communicate marketing and promotional offers and events to our users;
provide customer service; and
perform other business activities as described when we collect the information.
As part of your registration on our Website to use the Products or Services, our Website, you agree that you may receive certain administrative communications from us, such as administrative announcements and customer service messages regarding Products or Services and products during the period that we provide Products or Services to you. You may not opt out of receiving such administrative communications.
Herdis' user interfaces use credit card information solely to check the financial qualifications of prospective customers and to collect payment for the Products and Services. Our website also uses automatic information obtained through cookies to operate and improve. We may also use automatic information alone or in combination with personal information about our customers to provide personalized information about herdisthesalon.com.
Herdis contracts with third-party advertising networks who collect IP addresses and other identifiers on our websites and emails and on third-party websites. Ad networks follow your online activities over time by collecting information through automated means, including through the use of cookies. They use this information to provide advertisements about third-party products and services tailored to your interests. You may see these advertisements on other websites. This process also helps us manage and track the effectiveness of our marketing efforts. Herdis, however, does not grant third parties access to any personal information. Herdis obtains no personal information from third parties, except from Channel Partners who are operating under respective agreements.

Our Use of Cookies and Other Identifiers
We use identifiers such as cookies and IP addresses to make interactions with users easy and meaningful.

Cookies
When you visit herdisthesalon.com, Herdis' servers send a cookie to your computer. Standing alone, cookies do not identify you. They merely recognize your Web browser. Unless you choose to identify yourself to Herdis, either by responding to a promotional offer, opening an account, or filling out a Web form, you remain anonymous to the Company.
We use cookies that are session-based and persistent-based. Session cookies exist only during one session. They disappear from your computer when you close your browser software or turn off your computer. Persistent cookies remain on your computer after you close your browser or turn off your computer.
If you have identified yourself to herdisthesalon.com, we use session cookies containing encrypted information to identify you uniquely. Each time you log into the Products and Services, your browser saves a session cookie containing an encrypted, unique identifier tied to your account. These session cookies allow herdisthesalon.com to identify you uniquely while you are logged into the Products and Services and to process your online transactions and requests. Use of the Products and Services requires session cookies.
herdisthesalon.com uses persistent cookies that only we can read and use to identify users who have visited our website previously. When you purchase the Products and Services or provide us with personal information, our website assigns a unique identifier to you. This unique identifier derives from a persistent cookie that herdisthesalon.com places on your Web browser. We especially are careful about the security and confidentiality of the information stored in persistent cookies. For example, we store neither account numbers nor passwords in persistent cookies. If you disable your Web browser's ability to accept cookies, you will be able to navigate herdisthesalon.com, but you will be unable to use the Products and Services successfully.
We may use information from session and persistent cookies in combination with data about Herdis' website users to provide you with information about us and the Products and Services.
The Help portion of the toolbar on most browsers will tell you how to prevent your browser from accepting new cookies, how to have the browser notify you when you receive a new cookie, and how to disable cookies. You also can disable or delete similar data used by browser add-ons, such as Flash cookies, by changing the add-on's settings or visiting the website of its manufacturer. We recommend that you leave cookies turned on, however, because they allow you to take advantage of some of Herdis' essential features online. For instance, if you block or otherwise reject our cookies, you may not be able to access or use your account at https://www. herdisthesalon.com/shop-now. You will, however, still be able to simply browse herdisthesalon.com.

Flash Cookies
We use local shared objects, also known as Flash cookies, to store your preferences or display content based upon what you view on our site to personalize your visit. Third parties, with whom the Company partners to provide certain features on our site or to display advertising based upon your Web browsing activity, use Flash cookies to collect and store information.
Flash cookies are different from browser cookies because of the amount and type of data, and how it is stored. Cookie management tools provided by your browser will not remove Flash cookies.

Addresses
When you visit herdisthesalon.com, we collect your Internet Protocol ("IP") addresses to track and aggregate non-personal information. For example, we use IP addresses to monitor the regions from which users navigate herdisthesalon.com.
We also collect your IP address when you log into our Products and Services as part of our security features.

Third Party Cookies
We occasionally engage third parties to track and analyze usage and volume statistical information from users of Herdis' user interfaces, including our website, herdisthesalon.com. We also may use other third-party cookies to track the performance of our advertisements. The information provided to third parties includes no personal information, but this information may be re-associated with personal information after we receive it.

Our Disclosure of Your Information
We neither sell nor rent your personal information to third parties for their marketing purposes without your explicit consent. We may disclose personal information to respond to legal requirements, enforce or apply other agreements and policies, respond to claims that a listing or other content violates others' rights, or to protect anyone's rights, property, or safety. We also may exchange personal information with:
service providers who support our business operations and assist in delivering our Products or Services to our users (these service providers are under confidentiality agreements with us; and
law enforcement or other government officials in order to investigate, prevent, or counteract illegal activities, suspected fraud, violations of law, or as otherwise required by law.
Public Forums and Customer Testimonials
herdisthesalon.com may include community forums, or blogs. Any other visitors to these forums may read, collect, or use the personal information you choose to disclose there, and may use it to send you unsolicited messages. Herdis is not responsible for the privacy of information you choose to disclose in these forums.
From time to time, Herdis may post a list of users and testimonials on our user interfaces, including on our website, herdisthesalon.com that contain information such as user names and titles. We obtain the consent of each user prior to posting any information on such a list or posting testimonials.
We delete personal information when we no longer need it for the purposes we described earlier. We retain personal information as permitted by law to resolve disputes, enforce our policies, and prevent the recurrence of fraud or other illegal or improper activity.

Security
To prevent unauthorized access, promote data security, and encourage appropriate use of information, we use a variety of tools, such as encryption technologies, passwords, physical and electronic security, or procedural safeguards to assist in the protection of your information. No security on the Internet is absolute, however, so we are unable to guarantee the security of any information that you share with us.

Changes to This Privacy Policy
We may amend this Privacy Policy at any time by posting the amended terms on herdisthesalon.com. In the event of amendment, all terms shall take effect thirty (30) days after initial posting to herdisthesalon.com. Your continued use of any of the Products and Services will constitute your acceptance of any changes or additions to this Privacy Policy.

Contacting Us
If you have any questions about this Privacy Policy or Herdis' information practices, please contact us via these channels: by sending an email to lookgoodfeelgood(at) herdisthesalon(dot)com or by mailing your correspondence to: Herdis the Salon, 213 Main Street, Nortampton, MA 01060